The following leather gear is all made by hand as well. This ensures that every square inch of our products are still as close to perfection as possible. Remember, if you don't see what you're looking for, please don't hesitate to contact us. We are more than willing to tailor orders to fit our customer's needs.
---
Grazing Hobbles, Figure Eight Hobbles & Pickets
---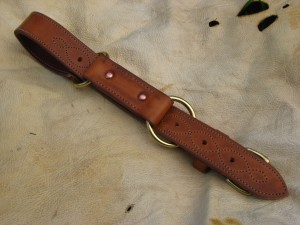 Lined Grazing Hobbles…………………$80.00
Roughout Grazing Hobbles…………$55.00
Figure '8' Hobbles…………………………$75.00

Latigo-lined and laminated with ballistic nylon to prevent stretching and tearing

Figure '8' Hobbles (roughout) ……$60.00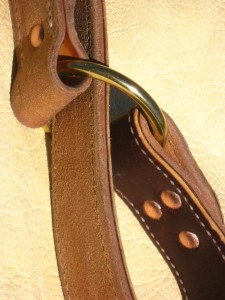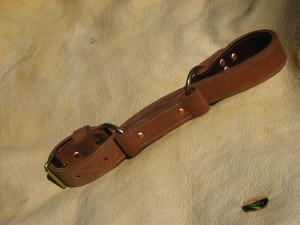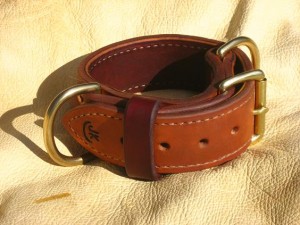 Saddle Bags
*All shapes and sizes starting at $80.00 ~ please contact us for details*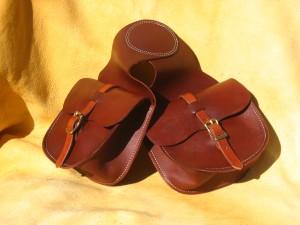 Riding BrEAST cOLLARS
*A Large variety of styles available- this Tripping style model was sold for $105.00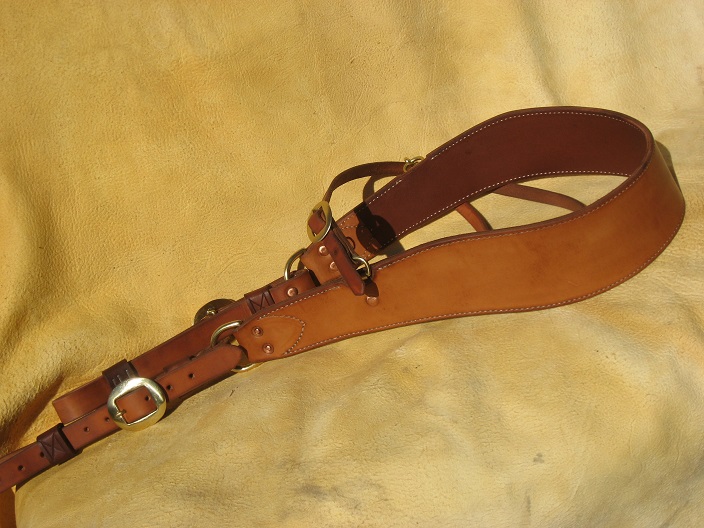 Grazing Bells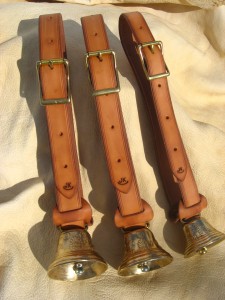 All sizes starting at $55.00 with a strap included….
Please call to specify size of bell you will prefer. They range from 2-3⁄4" diameter all the way up to 4-7⁄8".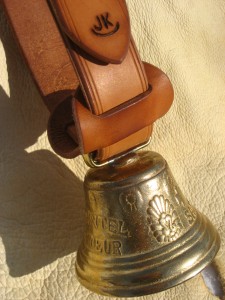 Chaps & Chinks
*Prices vary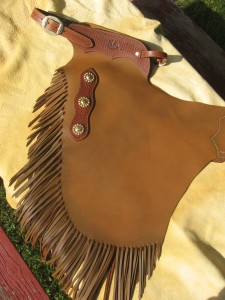 with styles ~ pleas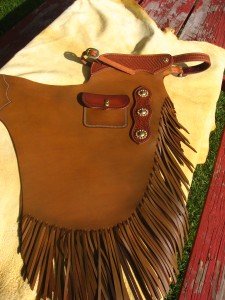 e contact us for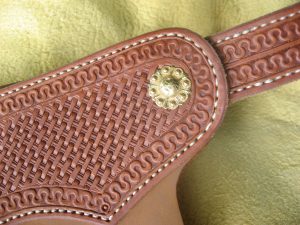 details*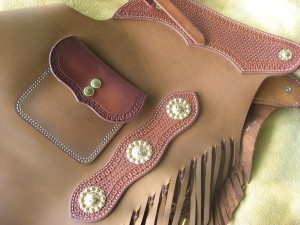 Pack & Riding Cinches
All of our cinches are hand­-tied right here in Montana.  Each cinch is made of 100% mohair braided onto stainless steel rings and created for each of our individual customers.  Length must be specified upon ordering.
Single Rig Decker Cinch (any length)….. $52.00
Double Rig Decker Cinch…….$72.00
Several riding cinches available as well- call for details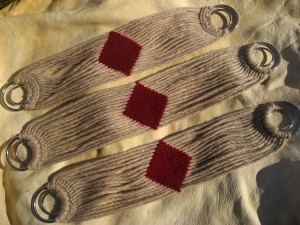 Riding Britchens
Constructed with 10/12oz harness leather, solid brass or stainless steel hardware and snap attachments for added ease in a tack change. Versatile split straps off hip pad allow for a center­-fire or split attachment behind your cantle. $195.00
Woolback Pack and riding Pads….
$165.00
Sun River Saddlery is an official distributor of Woolback Pack and Riding Pads and a vast array of Toklat Originals (Official saddle pad supplier for the United States Equestrian Federation) products including riding helmets and emergency hoof boots for back country emergencies.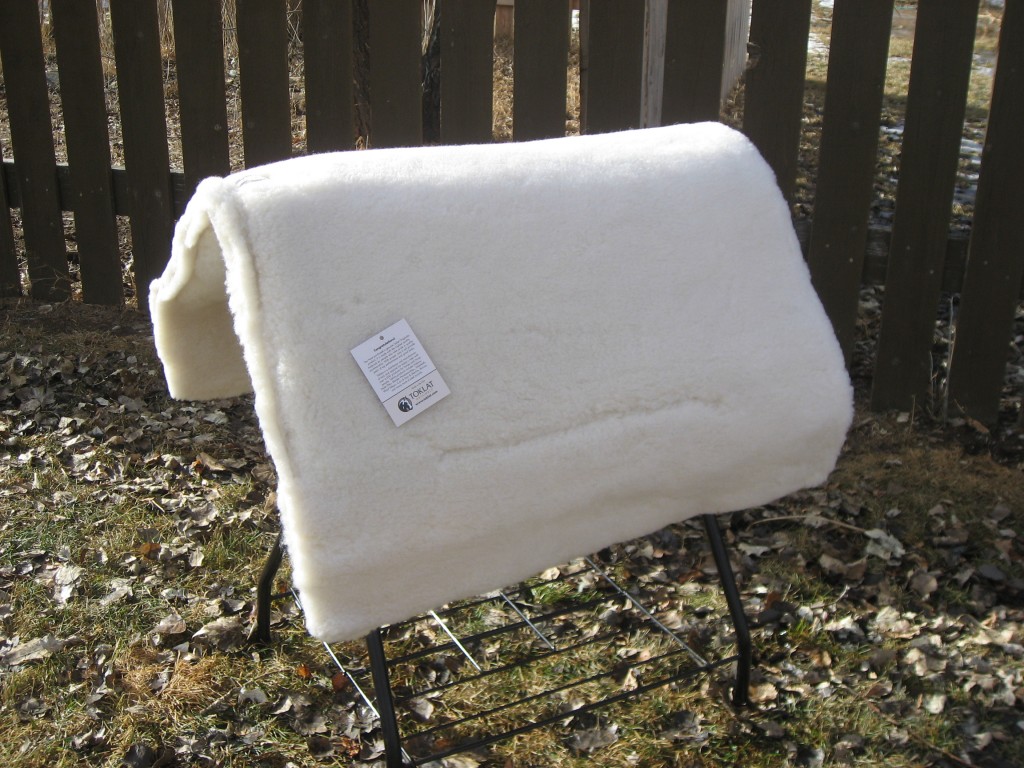 ---
Sling Ropes & Mantie Ropes
2 Sling Ropes @ 35 feet x 1/2″ New England Multiline II, braided……$60.00
2 Mantie Ropes @35 feet x 3/8″ New England Multiline II, braided….$40.00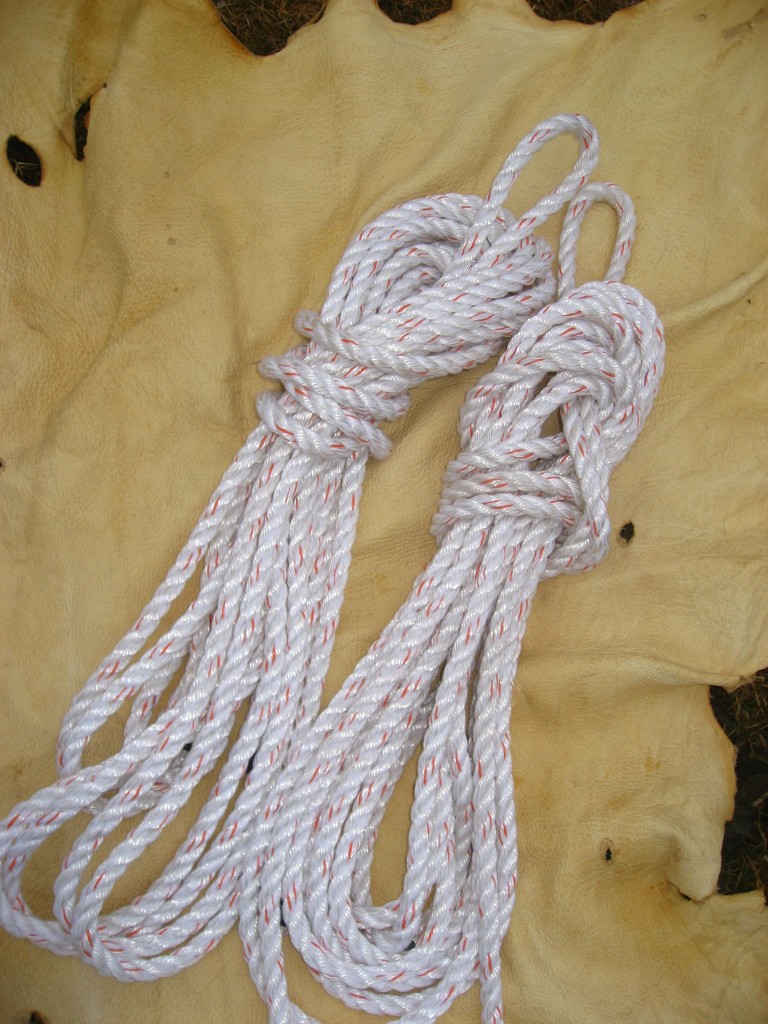 "Mill Felt" Quarter Breed Material ~ Almost indestructible….
*Traditionally used as a covering for your halfbreed on your decker saddle. Tucks behind the pack boards to help reduce wear and tear from rough loads. We've even used this material as an emergency hoof pad in the back country- it lasted for over a week on a mule's foot….. Enough said…
26″ x 48″ Sheet…….$20.00
Cut to fit your personal halfbreed……. $40.00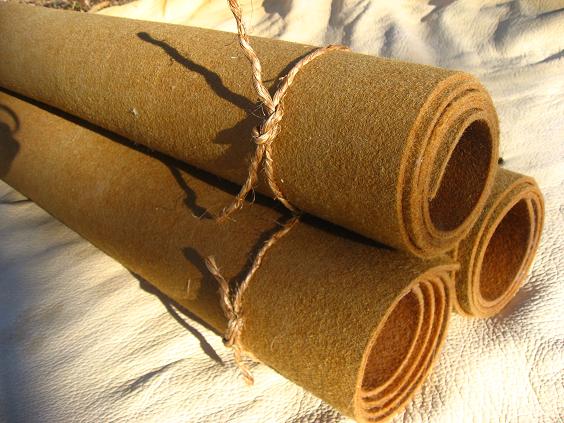 Panniers
Our panniers are built tough right here in Montana. Structural elements feature stainless steel hardware, durable 23 oz canvas reinforced with doubled, 1600 ballistic denier nylon and bound with 11⁄2" polypro binding on all seams. Two styles are available: The Sun River Signature and our Conventional Panniers.
Sun River Signature Panniers were designed to eliminate that excess side pressure that most traditional panniers cause.They have been modified to sit higher and hang level with the bottom of most standard half breeds, and ride almost identical to a mantied basket­-hitched load. This helps ensure that your load is hung at an optimal height, therefore minimizing the pressure placed on your pack animal's rib cage. All other structural elements, dimensions and carrying capacities are virtually the same as the conventional bags, although an extra­-large rain flap has also been added for further protection from the elements.
$375.00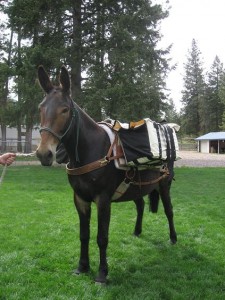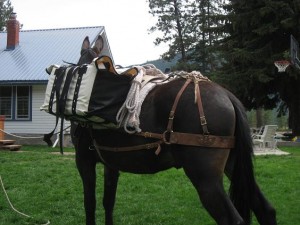 Conventional Panniers feature a triple strap design­ two straps designated for closure and a third attached to the bottom that is used to secure your load to the second ring on your cinch. Stainless steel grommets are also placed at the top of each side wall to help cinch in loads when moisture is a concern. Unfortunately, these bags have a tendency to hang too low when packing most heavy items, although with proper instruction one can learn to sling them more effectively, minimizing wear and tear on your pack animals.
$300.00